You've decided to study in France: you are right! You can't imagine all that lies in front of you: learning French, discovering a new culture, meeting international students… This visit will be a genuine adventure.
An unforgettable visit to France
By choosing to study in France, you will have the chance to discover a society that is multicultural and open, proud of its history and looking forward to the future. We will be delighted to share the art of living à la française with you - an art celebrated around the world. Whether your interests lie in the theatre and music or in fine cuisine, no one leaves disappointed: in France, there's something for everyone.
Student life in France is all about meeting people
In your host university, the French and foreign students, as well as the teachers and personnel, will make your stay unforgettable. You will learn about all of the advantages France offers while you are here studying. Student life is made easier through different services offered by French universities.
For your future professional life, this academic stay in France will be an advantage. You will be leaving with essential knowledge, backed up by internationally-recognised certification.
A country to discover during your stay
Outside the classroom, an extraordinary personal adventure awaits. Coming to France to study is not just about academics. In France and its territories, you can swim in three seas and three oceans, explore four continents and roam five mountainous European regions. And that's not counting the forty-two UNESCO World Heritage sites. All of this in the heart of a continent where travelling is easy.
Image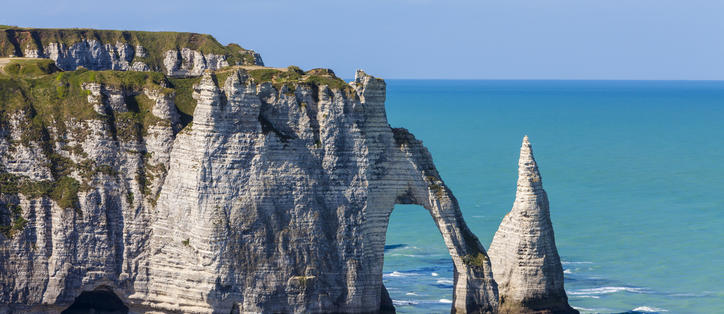 (no, no, it's not the cliffs of Moher!!)
Your academic stay in France will give rise to unforgettable memories and you will make friends that you keep for life as one of the large community of alumni of France.